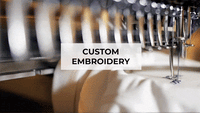 EXPRESS YOURSELF
Your t-shirt. Your rules. Nobody else in the world will have it. Just pick a favorite quote / word / mantra and we will stich it in the DNA of your t-shirt and make it one of a kind. So you can wear it with pride and make a statement.  
100% ORGANIC
We use the highest quality materials only. All our t-shirts are made of supreme 100% organic cotton with a thickness of 180g/m2.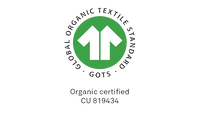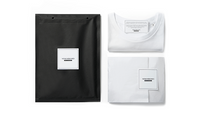 MINIMALIST DESIGN
We believe in the power of simplicity. That's why our beautiful t-shirts are offered in black or white, with a stylish sans-serif or a playful handwritten font.
HOW PEOPLE STYLE IT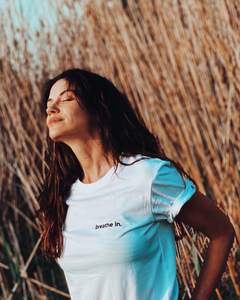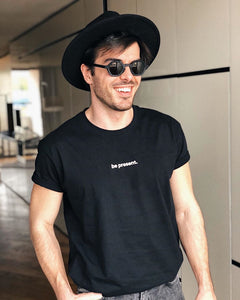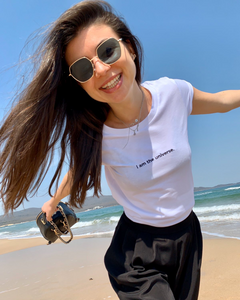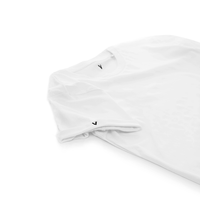 ATTENTION TO DETAIL
We put a lot of love in our t-shirts and make everything by hand. You will fall in love with the tiny details, such as the rolled-up sleeves, embroidered logos and our unique fragrance.
SHOP NOW
THE PERFECT GIFT
Ran out of ideas for your next gift? We have you covered. Each t-shirt is carefully wrapped in gift paper and packed in a beautiful black-kraft envelope.
SHOP NOW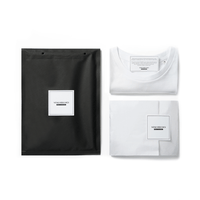 Get in touch for special rates.